Race 3 of 2010 at Marysville was proudly dedicated
to legendary motocross superstar
Danny MAGOO Chandler

A special note about the Marysville race...
and the "Magoo Nation" tribute
Located only minutes from Ellis Lake is the Marysville E street motocross track which runs under the E street bridge. In the 80's my brother and I raced there on a regular basis. One of the guys we raced with was a spectacular racer people knew as Danny "Magoo" Chandler.
I'm not sure if Danny was blessed with a gift, or if he was seriously flat out crazy, so I'll just say he was a seriously crazy gifted motocross racer who knew only one thing... How to go faster than fast. He could launch a bike over a jump higher than what anyone thought possible, and what he brought to the table was pure shocking talent that amazed everyone around him. I don't think he ever realized the impact he had on so many people,,,, fans, spectators, and fellow racers alike - because to Magoo,
every race was just another day of having fun.
In 1985, Danny suffered a tragic accident while representing the USA at a race in France, and a serious spinal cord injury would forever leave him confined to living life in a wheelchair, but Magoo wasn't about to let that stop him and he began to amaze people in a much different way - by showing so many, no matter what life throws at you, you can overcome it and continue to soar like an eagle...
Many of you outlaw jetski racers remind me of Magoo and thats a flat out ultimate compliment to you. His "hard charging style and take it to the edge (and then some) attitude" will never be forgotten and I see it in many of you. When you are out on the water flat out layin it over and peggin it I see Magoo in you. When you're fighting a battle and refuse to give an inch I see Magoo in you. When I see you make a move that gets the spectators on their feet screaming their approval I see the Magoo in you.
Although he was a motocrosser - his approach to racing, his dedication, his enthusiasm, and his fearlessness, are qualities I see in many of you - and that is the reason for all the thumbs ups, hats off, jumping up and down like a kid, and huge smiles of approval all of you get from the dude on the flagdock. I see a little bit of Magoo in all of you and I hope someday as you maybe learn more about him - you realize the compliment behind the comment.
Danny wasn't just a superstar - he was my friend, and I know the dispair he went through when he learned he would live life in a wheelchair. The man who could fly a motorcycle through the air like a soaring eagle, became the bird with clipped wings who could no longer fly - but that bird who could no longer fly, continued to soar in his own way, by visiting hundreds of paralized children in hospitals, promoting design and use of safer equipment in the mx racing world, and by being a positive role model for injured racers finding themselves in similar fates.
It is with great sorrow that I share the sad news,
Danny passed away at his home in Forestville on May 4th 2010.
I am going to ask each and every djsa racer to join me in dedicating race #3 of this series to the legendary Danny Magoo Chandler. Prior to the first race of the day I am going to ask you to perform a memorial parade lap and observe a red flag moment of silence in this spectacular racer's name, and then when your heat is up - I'm going to ask you to do something in Danny's name...
just go out and "ride it like you stole it" in all 3 heats.

Afterwards, the "PRE-GAME" sports bar restaurant is welcoming us for the "Magoo Outlaw Nation" awards party and they are even modifying their menu to include a special "Magoo Burger" and a unique "Magoo" beverage of the day. There are many different words in which to describe Danny, and "unique" is probably one of the more mild ones to use, but I would be honored to have you join me for a very special day of racing. I know motocross is motocross, and jetski racing is jetski racing, but racing is racing and Danny Magoo Chandler was a true 110 percent racer, and one of the reasons all of you are appreciated so much for what you do on race days.
All motocross racers in the area
are invited to attend this tribute race for Magoo,
and the awards party that follows at the "Pre-Game"
Danny was my hero, my idol, and my friend.
I appreciate your participation in making this race a special day
that I know Magoo will like watching from his front row seat in heaven.
Hey Danny, I know you can hear me so listen up...
I was proud to have you as a friend,
and even prouder you let me be yours...
RIP Magoo and thanks for all the good times.
Everyone here will remember them, and you, forever.
Jim Lambert
DJSA
*****************************************************************************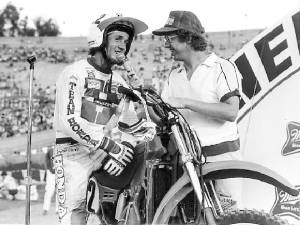 The legendary motocross superstar - Danny Magoo Chandler
As Magoo always said - clutches are for sissys...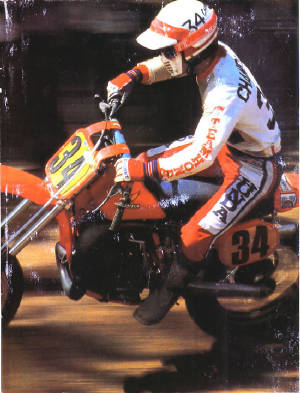 Broken handlebars only made him bring it harder!
Never before, had the world ever seen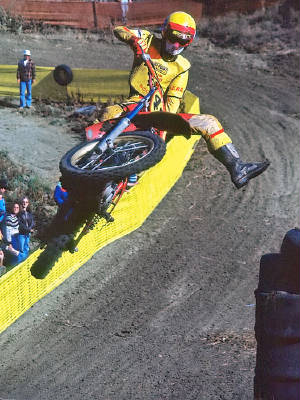 the explosive riding style of Danny Chandler
If someone was fast - Magoo would go faster...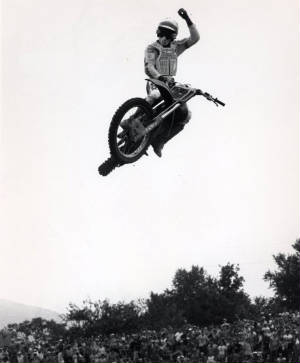 If someone flew high - Magoo would fly higher.
They said "names are made on Maico"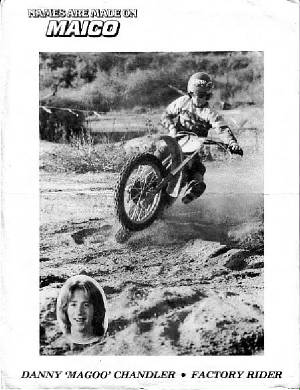 but this name was a little different from the rest...
Even at an early age - Magoo was no stranger to
getting to kiss the trophy girls!
And I think Magoo's the one who started the phrase
"Geez thats got to hurt"!
In true OUTLAW fashion - dissen the officials at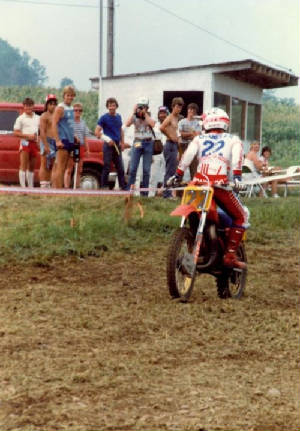 50mph who dq'd him for riding backwards!
Always entertaining and always riding the edge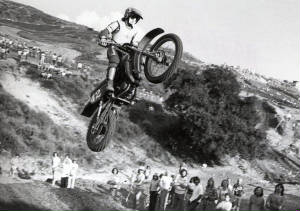 he taught us 3 powerful words. Never give up.
And even when he couldn't fly anymore...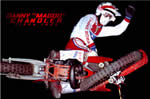 He soar to new levels
becoming an inspiration to thousands of people.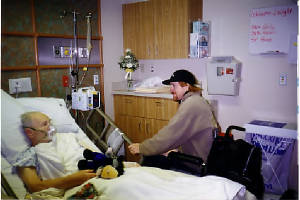 There will always be only one MAGOO and the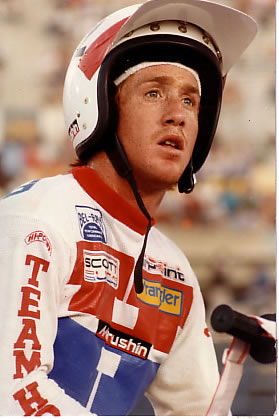 motocross world will fondly remember him forever
If you're in Marysville on May 15th 2010 please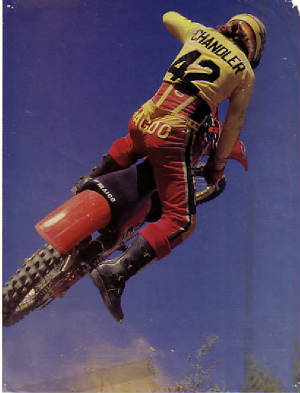 join us in a tribute to this incredible racer
Born Oct 5th 1959 - last ride May 4th 2010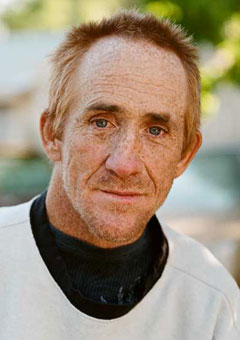 RIP Magoo.... my hero, my idol, and my friend
********************************************************************************
Rest in peace Dad - We love you!!!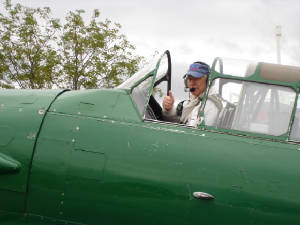 Robert Lambert - Started 1/05/1928 Finished 12/13/2010
*********************************************************************************
December 6th, 2010
Hospice nurse Says my Dad's got another day left in him - maybe two.
Mark and I have been by his side ever since Thanksgiving Day. We told him no matter what, he isn't going to heaven alone so we've been taking turns being at his side. My Dad just woke up from a morphine induced sleep and I said whats up Dad...?
He whispered "when's the next race?"
I said the next nascar race?...
"No, your next jetski race"
I don't know, probably March...
"Where's it going to be?"
I don't know Dad, probably Salt Springs...
All he said was "good" with a thumbs up.
As he drifted back off to sleep I asked him
You gonna be there Dad?..
He whispered out "wouldn't miss it" and went back to sleep...
Made me smile the rest of the night...
*************************************************************************
In memory of a great person and talented racer...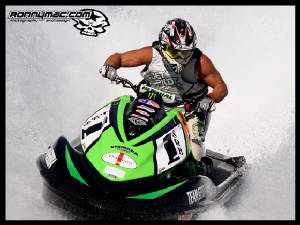 Cesare Vismara - Team Serbia - 2/17/73 to 10/16/09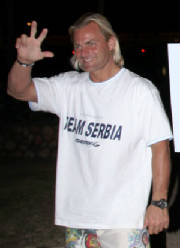 always missed - never forgetten
* * * * * * * * * * * * * * * * * * * * * * * * * * * * * * * * * * * * * * * * * * * * * *
Zach - We remember you everyday!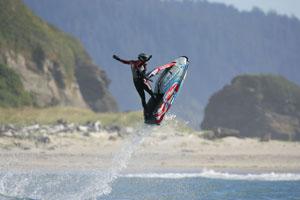 Like Father - Like Son

Zach and Mason
Enter content here